Increase Your Chances of Getting Hired
An infographic resume is a professional and appealing way to show employers or hiring managers why you deserve a particular job profile. While infographic CVs cannot replace a standard resume, they are ideal to bring to interviews, publish on your site or social media pages, and attach to email applications. These help to highlight your strong points effectively.
Aren't you a resume writer by trade? Are you not aware of the ATS-friendly resume format? Don't know how to create an infographic resume that attracts employers?
Fret not, Book Your CV has the best infographic CV templates to help you wow recruiters. You can make an infographic CV in any template of your choice to showcase your work experience, skills, and achievements.
What is an Infographic CV?
An infographic CV uses graphic design elements like colors, layouts, fonts, charts, and images to convey your professional expertise. This type of resume generally includes all the key information that would appear in a traditional CV, including your work history, education, skills, etc. but with a more visually appealing presentation.
This format departs from a traditional chronological resume format, so keep the following things in mind:
Recruiters and the hiring team are likely to have varied opinions about your CV
A creative infographic resume:
Looks modern and eye-catching
Contains graphs, charts, timeline, and other visuals
Can be used as both online and printable versions
Widely accepted by innovative industries and recruiters
When Should You Use Infographic Resume?
To understand whether an infographic resume is ideal for you, always consider your audience, whether that's an ATS or a human recruiter. Typically, you should use an infographic CV if you are submitting your resume directly to a recruiter and you are confident enough that the person receiving your application will prefer a creative presentation.
Anyone with a strong work background can use this type of resume format to showcase their specialties, career growth, and achievements. It is great for creative people, such as designers, developers, analysts, and chief-level executives.
Benefits of an Infographic Resume
Easily Readable – As most job seekers nowadays don't have ample time to read all resumes, they can quickly glance through infographic CVs due to the clear inclusion of graphics and icons.
Perfect for Creative Fields – A standard word-type resume looks bland and lacks personality. If your area of practice is logo design or data visualization, an infographic resume works great to display your multi-faceted abilities.
Easily Discoverable – It can be uploaded to your LinkedIn profile, your blog page, or job websites. When hiring managers look for prospective candidates, they might consider your visual resume more attractive than traditional ones.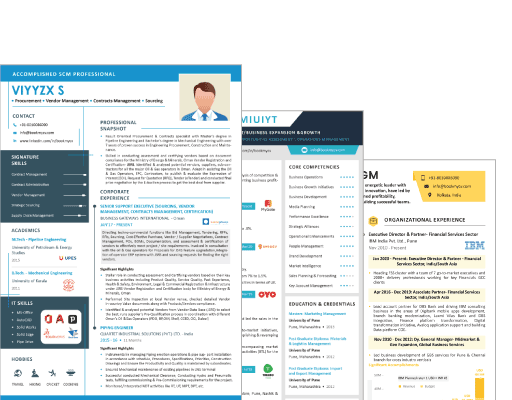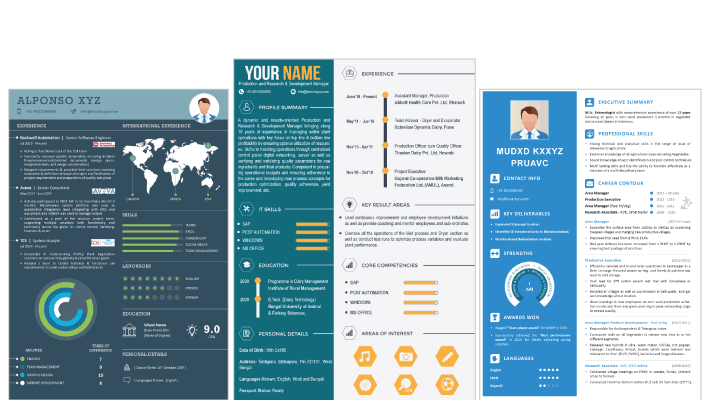 Infographic CV – A New Trend in the Market
As job seekers and industries are constantly evolving, you can no longer stick to the traditional resume format to land your dream job. It's time to spice up your resume with subtle visuals to present your core qualifications and proficiency in an engaging manner. Make sure to use dates, numbers, key points, and charts in your graphic resume.
If you're applying for a job in a creative field, or want to emphasize your creative instincts, an infographic resume will certainly set you apart. But not all infographic resumes are created equal. So, acquire our resume writing services to understand job-specific resume rules, get modifications until satisfied, and make a lasting impact on recruiters.